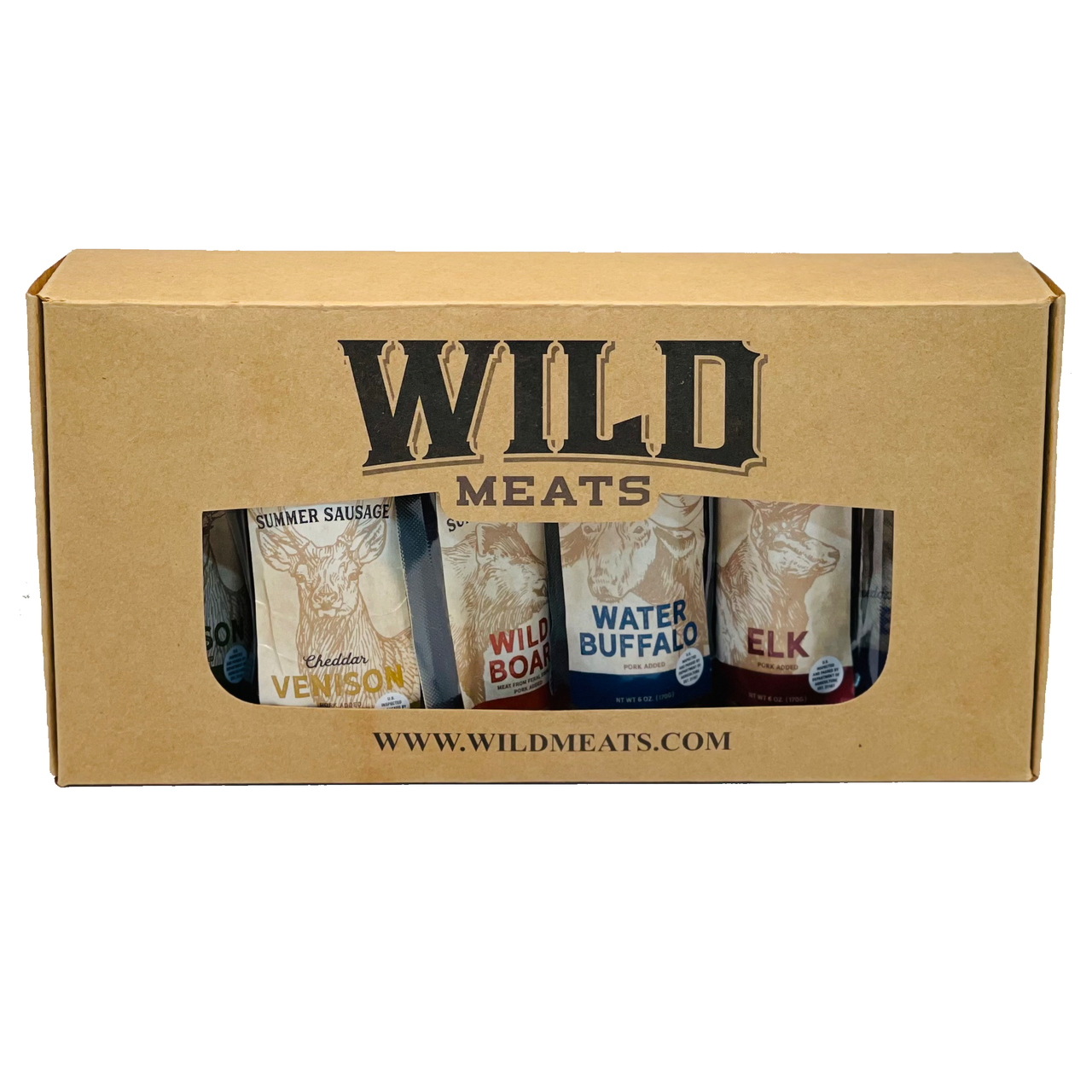 This Gift Pack consists of all SIX Summer Sausages in the WILD Meats line.  

Our Summer Sausages are made with only the best cuts of meat and smoked to perfection.  We take extra time to make sure that our sausage delivers the legendary flavor that we're known for in every bite.  This item is a great gift for the ultimate meat lover in your life.
The Summer Sausage Gift Pack consists of all SIX sausages from WILD Meats....
Elk w/Cheddar
Elk
Venison w/Cheddar
Venison
Water Buffalo
Wild Boar
This snack set is the perfect gift for those wanting to surprise someone with an exclusive variety of summer sausages that can't be found at their local grocery store!  

This gift set is sent in our signature WILD Meats gift box!