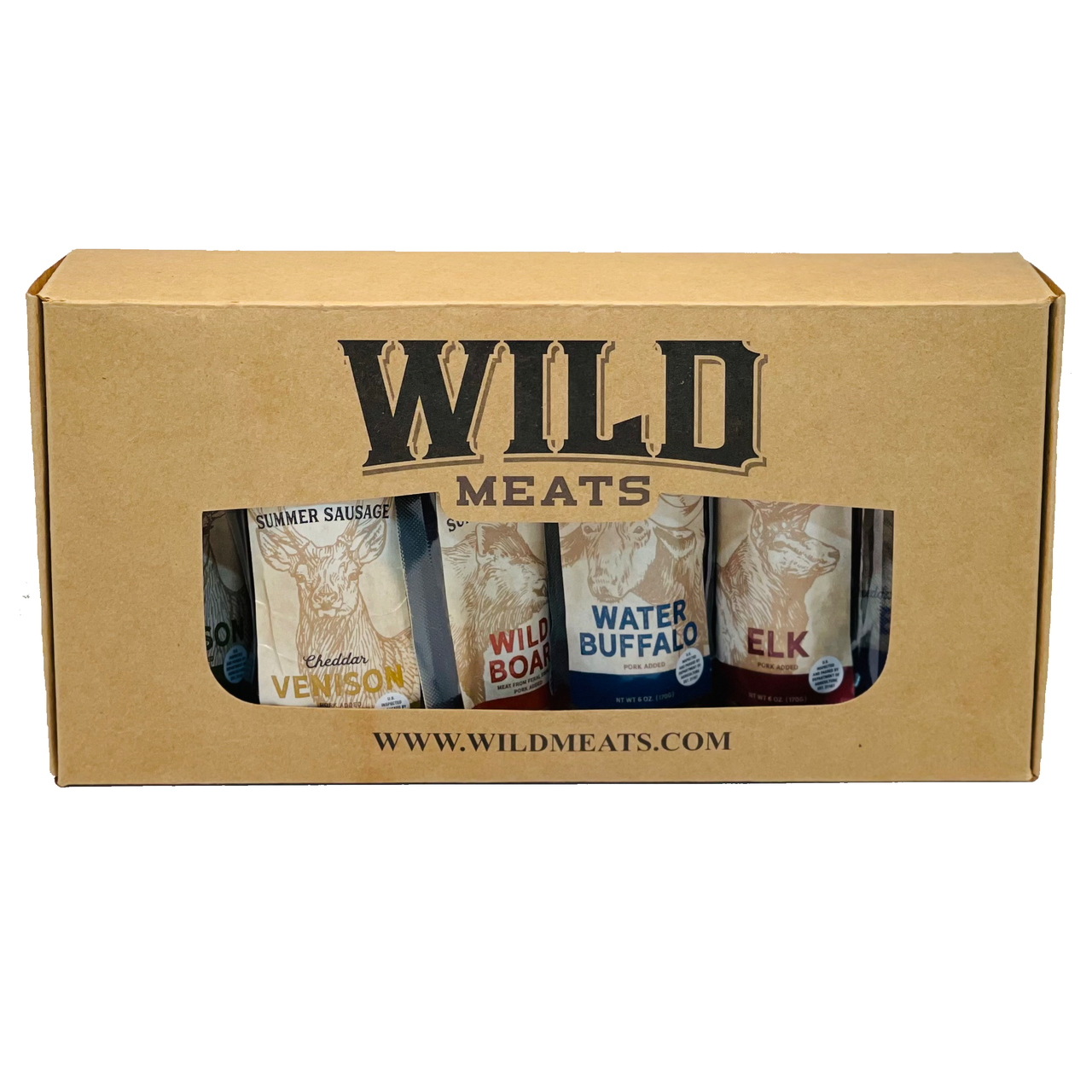 This Gift Pack consists of all SIX Summer Sausages in the WILD Meats line.  

Our Summer Sausages are made with only the best cuts of meat and smoked to perfection.  We take extra time to make sure that our sausage delivers the legendary flavor that we're known for in every bite.  This item is a great gift for the ultimate meat lover in your life.
The Summer Sausage Gift Pack consists of all SIX sausages from WILD Meats....
Elk w/Cheddar
Elk
Venison w/Cheddar
Venison
Water Buffalo
Wild Boar
This snack set is the perfect gift for those wanting to surprise someone with an exclusive variety of summer sausages that can't be found at their local grocery store!  

This gift set is sent in our signature WILD Meats gift box!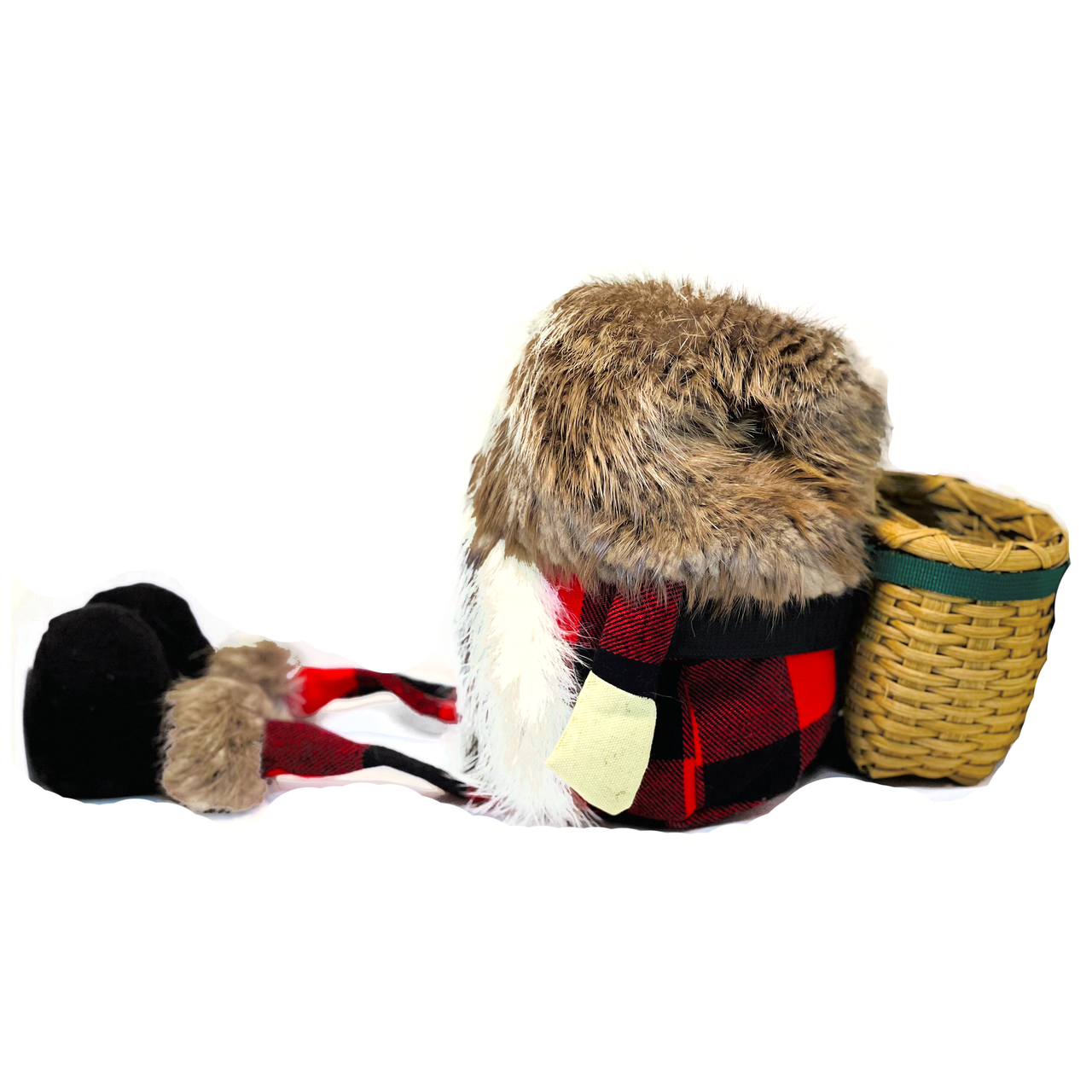 This is our 'Signature' Mountainman Fur Gnome where each one is hand-cut and hand-stitched with various furs such as beaver, opossum, raccoon, red fox and more. Each Mountainman Gnome also comes with a mini pack basket to go along with his fur hat, fur beard and fur trimmed boots. 

This is an extremely unique gift for that outdoors person or for just about anyone looking for a great accent piece for their home, lodge or camp. 


Each Mountainman Gnome is a 'Signature' piece and small variations of the picture will be received but we assure you that you are getting a one of a kind item and you'll surely love your new accent piece. Measures approx. 14-16 from head to feet. 
WILD MEATS 'SIGNATURE' Hunter Sausage
WILD Meats.........EAT,LIVE, WILD!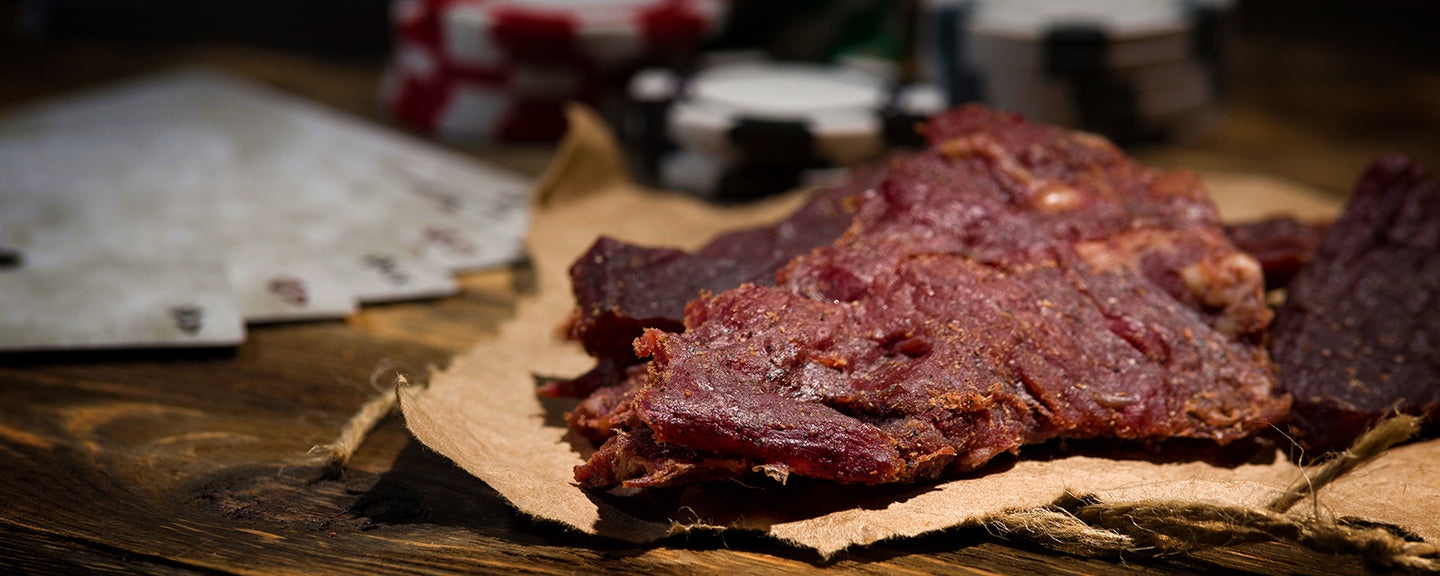 WILD Meats
Come visit our storefront.  We are located at 258 Wilkes Barre Township Boulevard in Wilkes Barre, Pennsylvania.  Call us at 570-270-5000.
We carry all of the great items listed on the web site in house and we also have a fully stocked freezer with many different exotic meats for home preparation. 
We also have a fully stocked cooler that has a full line of Imported Gourmet cheeses, smoked exotic meats, cheese spreads and cheese curds from all over the World.