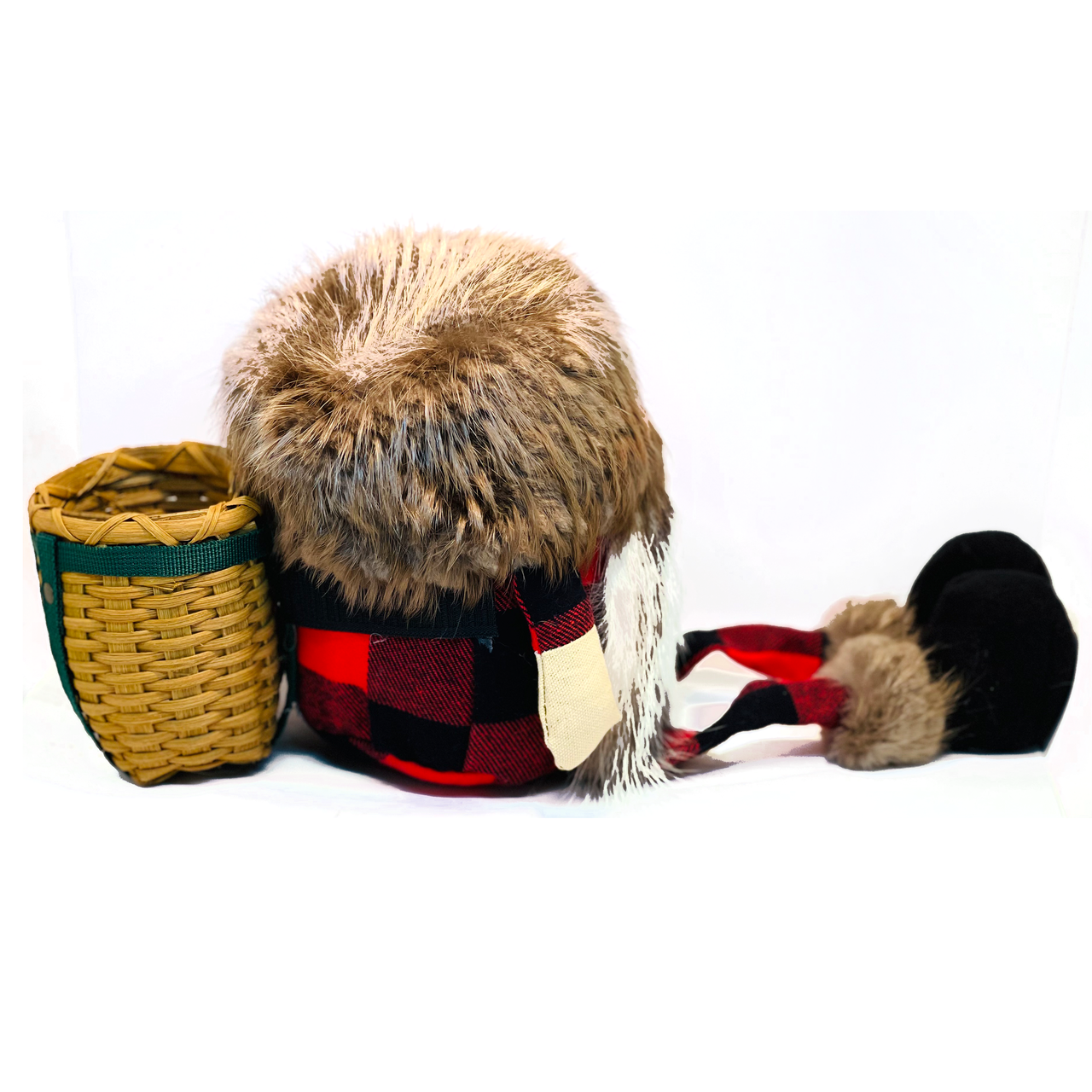 This is our 'Signature' Mountainman Fur Gnome where each one is hand-cut and hand-stitched with various furs such as beaver, opossum, raccoon, red fox and more. Each Mountainman Gnome also comes with a mini pack basket to go along with his fur hat, fur beard and fur trimmed boots. 

This is an extremely unique gift for that outdoors person or for just about anyone looking for a great accent piece for their home, lodge or camp. 


Each Mountainman Gnome is a 'Signature' piece and small variations of the picture will be received but we assure you that you are getting a one of a kind item and you'll surely love your new accent piece. Measures approx. 14-16 from head to feet.