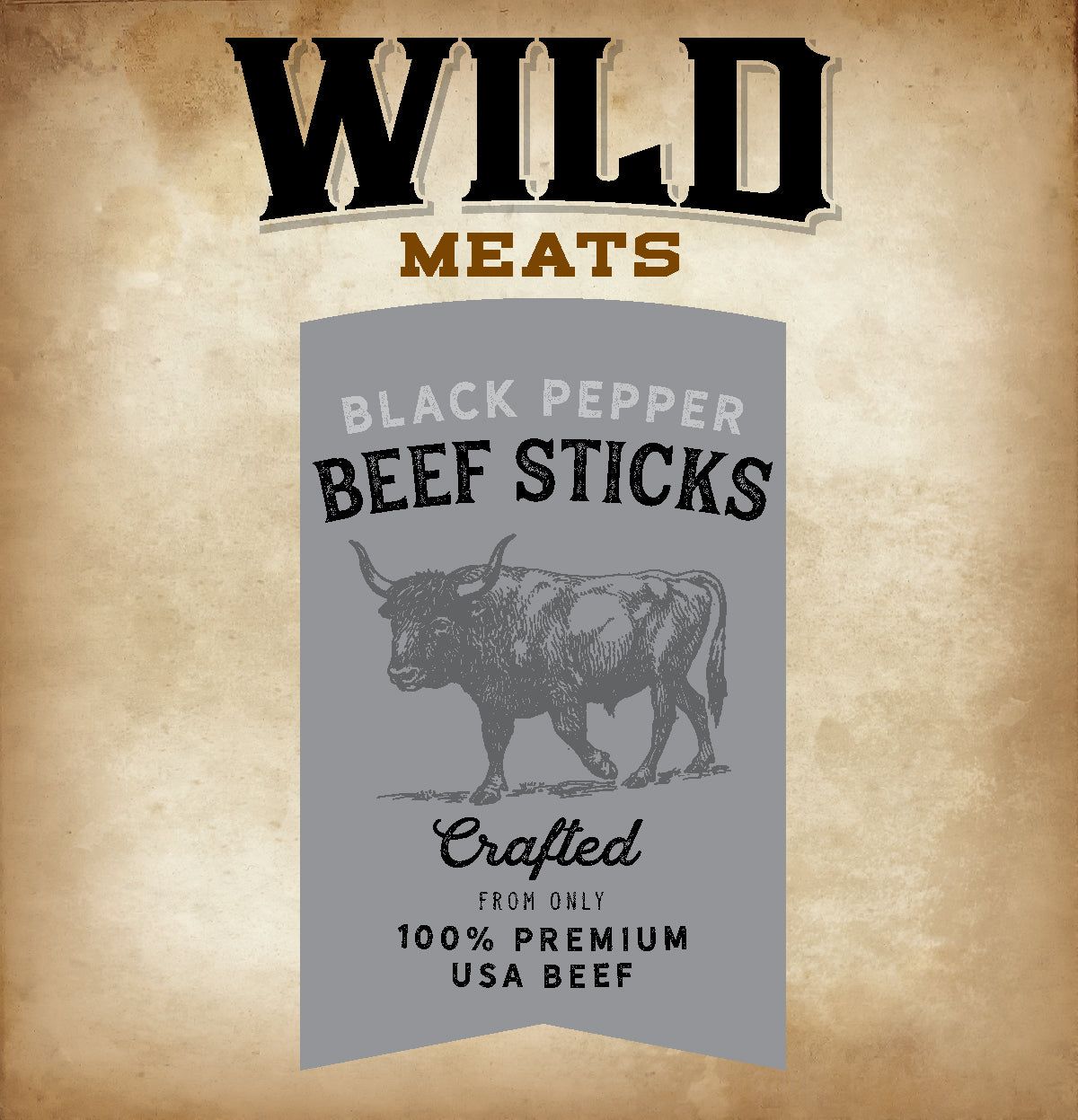 WILD Meats Black Pepper is the flavor to choose if you are looking for a bold flavor with a hint of pepper!  WILD Meats Black Pepper is one of our flavors that you must try!  You'll be hooked.
Healthy and delicious, gluten free protein snack! Non GMO!

Wild Meats products are USDA inspected and approved so you know you're getting the highest quality beef snacks available.

Free-ranged, hay-fed U.S. cattle from the United States.

Proudly Made in USA!