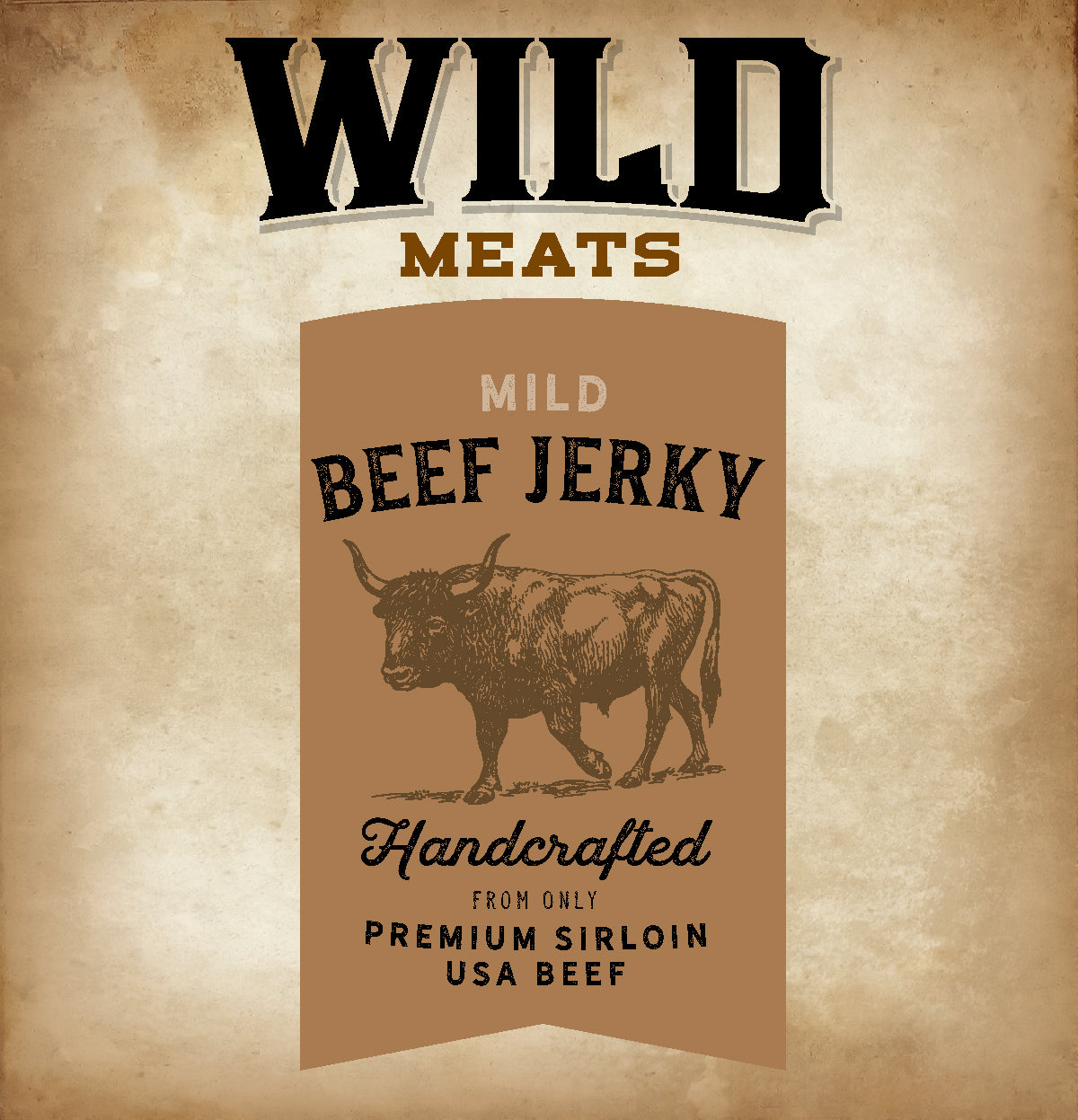 WILD Meats Mild Beef Jerky is as described!  This is our original classic.  Those of you who are looking for a high protein snack- without any heavy spices...this one is for you!   Perfect for kids and for those who don't tolerate spice well.  You will be enjoying natural smokey goodness when you choose our Mild flavor.
Healthy, lean, tender and delicious, gluten free protein snack! Non GMO!

Wild Meats products are USDA inspected and approved so you know you're getting the highest quality beef snacks available.

Free-ranged, hay-fed U.S. cattle from the United States.

Proudly Made in USA!