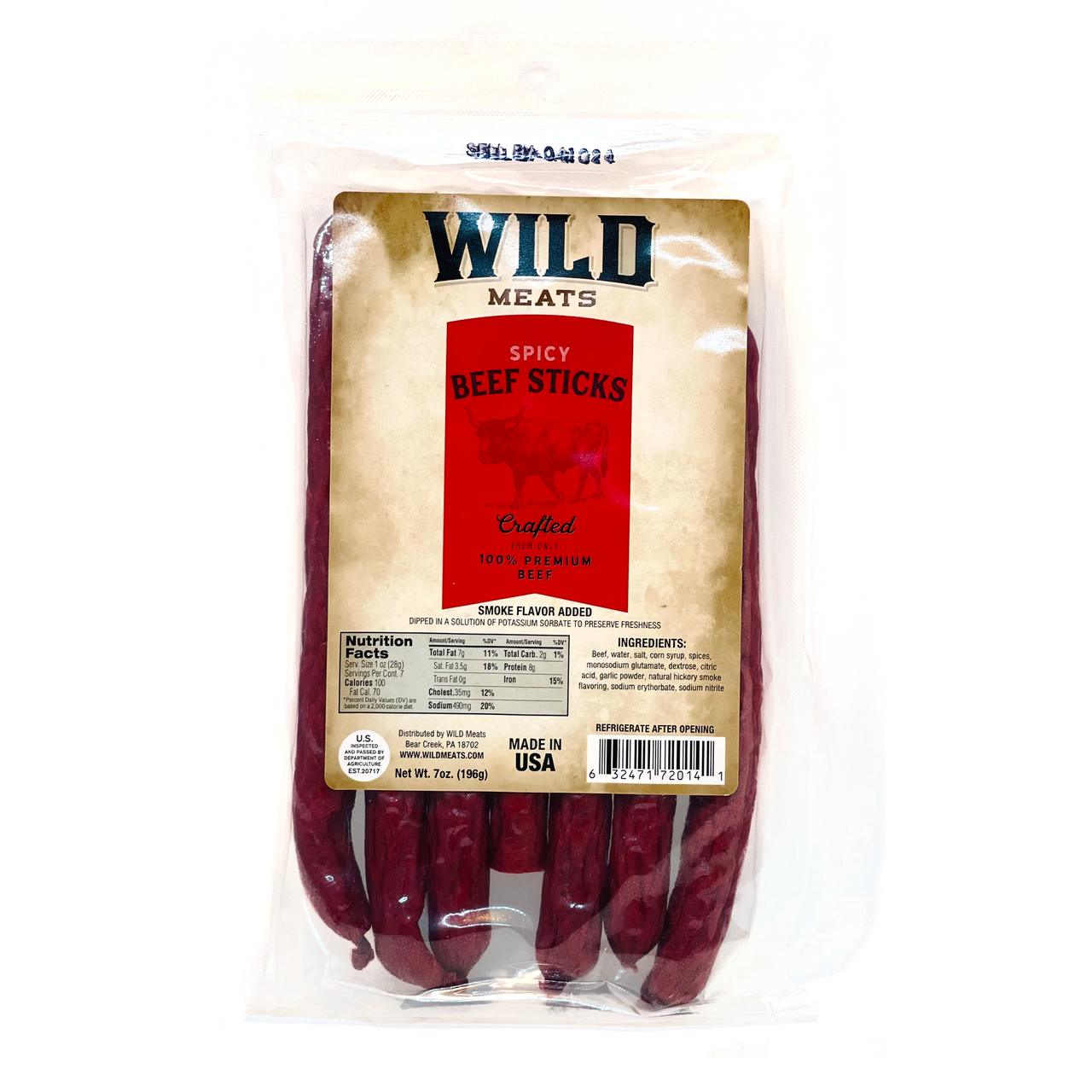 Spicy flavor is the flavor to get if you enjoy some kick and seasoning without overwhelming your tastebuds!  This is a nicely balanced seasoning and by no means packs the same punch as the Jalapeno or the hotter Habanero Chipotle flavors.  Rest assured Spicy is not overkill.  It is a delicious choice that appeals to both mild and medium heat seeking beef stick lovers.
Healthy and delicious, gluten free protein snack! Non GMO!

Wild Meats products are USDA inspected and approved so you know you're getting the highest quality beef snacks available.

Free-ranged, hay-fed U.S. cattle from the United States.

Proudly Made in USA!