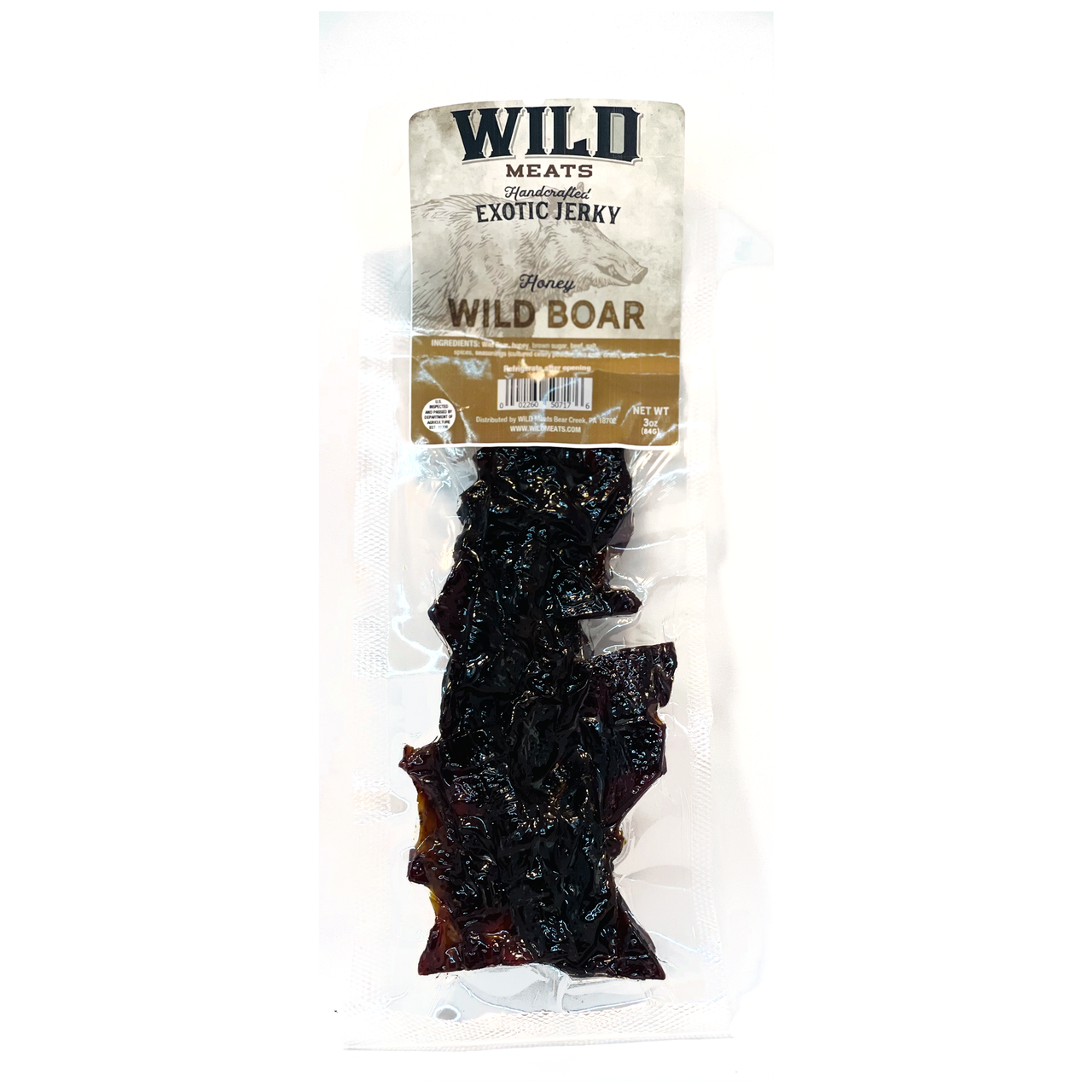 Our Wild Boar Jerky is known as the Crown Jewel of Jerky!
So tender and succulent this jerky melts in your mouth!

WILD Meats products are USDA inspected and approved so you know you're getting the highest quality meat snacks available.

Available in 1.75 oz, 3 oz and 6 oz packs

Proudly Made in USA!